special events
VESPERS and QUIET PRAYER for PEACE
2nd Tuesday of the Month

Sept. 11, Oct. 9, Nov. 13, Dec. 11, 2018, Jan.8, Feb. 12. March 12, April 9, May 14, June 11, 2019
Time: 7:00 - 8:00 p.m. Vespers with the Community followed by 30 minutes of quiet prayer for Peace. The sisters have kept the second Tuesday of each month as a time of prayer for peace since 9/11/01.
*Please note there is no Peace Prayer scheduled in July and August
The Soul's Journey through grief
A Four Part Series Journeying
through the Healing of Grief
Wednesdays, October 3, 10, 17, 24
Time: 1:00-3:00
Significant times of loss in one's life are always followed by a time of grief. Grief that is unattended hampers the ability to heal and grow from our losses and embrace the "new normal" with hope and compassion. Designed primarily for those journeying with death related grief, sessions will include teachings and experiences to assist movement through grief with one's own unique passages. Small group process may also include the opportunity for one on one follow-up at the end of the series. Number of participants limited to 8.
Suggested Donation: $25 per session, $100 for series. If registerd for series by September 30, 2018, $85.
Facilitator: Dorothy Harnish, Oblate of Emmanuel Monastery. Spiritual Director, certification in Death and Grief Studies from Center of Loss and Life Transition.
Holy living, living wholly :
Exploring the Rule of Benedict for the 21st Century
Tuesdays, Oct. 23, Nov. 13, 2018; Feb. 19, March 19, 2019
Time: 10:00 AM - 12:00 PM at Emmanuel Monastery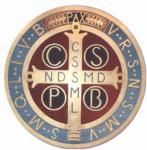 We continue to explore the great wisdom of the Rule of Benedict. The series seeks to explore our 21st century realities through the lens of the 6th century Rule of Benedict, going deeper into its spirituality. This year we will explore the "TOOLS" for Holy Living found in Chapter Four of the Rule of Benedict. These tools of wisdom offer a way through the shifts and transitions that are so much a part of our fast paced lives.
"Taste and See" free session on October 2 @10:00-12:00 for those interested in finding out more about the program. Former participants are also welcome. Registration is required.
Suggested Donation: $140 if registering for entire series or $35 per session $120 for seriesif registered by 10/9.
Please make checks payable to Emmanuel Monastery.
Co-sponsored by Benedictine Sisters of Baltimore and Well for the Journey. www.wellforthejourney.org
Facilitating Team: Kathy McNany, OSB, Mimi Bourgeois, Dorothy Parker, Mari Quint, Virginia Rugemer.
VISIO DIVINA:
The HeART of the Saint John's Bible
Thursdays: Sept. 27, Nov.8, Dec.13, 2018; Feb.7, Mar.14, May 2, 2019
Time: 10:00 AM - 12:00 PM An enrichment series on the art of the Saint John's Bible, this program combines the ancient practice of lectio divina, sacred reading, with visio divina, sacred seeing. The art in the Saint John's Bible is a starting place for praying the Scriptures and is intended to companion the reader/pray-er as each one seeks a deeper understanding of the holy texts. The images are meant to illuminate the Word, and the Word is necessary to illuminate the images. This year we will be praying with: The Call of the Disciples; The Sermon on the Mount; The Woman and the Dragon; Job; The Tranfiguration; and You Will Be My Witnesses. There will also be a trip to Loyola Universtiy Library to hold a class and work with the Heritage Edition of the St. John's Bible.
Suggested Donation:
$210 for the series

if registering for series,

or $40 per session (a savings of $30)

Facilitators: Kathy McNany, OSB, Mary Jo Piccolo, Beth Taneyhill
ADVENT-URES:
An advent QUIET DAY OF PRAYER
Date: December 5, 2018
Time: 10:00-2:30
An opportunitiy to celebrate this sacred season and experience the Advent message in the quiet of your own heart. The day includes prayer together, contemplative focus, time for one's own personal quiet prayer and reflection, lunch and closing sharing.
Suggested Donation: $45 (Lunch is provided)
Registration deadline: November 27, 2018. Registration in writing is required. Please register early as space is limited.
MYSTIC: MARY OLIVER
SACRED AWARENESS:
A Three Week Series Exploring the Sprituality of the Mary Oliver
Thursday Afternoons, January 10,17,24, 2019
1:00-3:00PM
Listen to life through the eyes and ears, mind and heart of the modern mystic and poet, Mary Oliver, as she invites you to experience all of creation with a new consciousness and sacredness. This three week mini-series will enable participants to delve more deeply in to Oliver's work, which she describes as "loving the world." Sessions include time to be with Oliver's poetry and ponder its meaning and challenge for us today.
Facilitators: Greg Cochran and Kathy McNany, OSB
Cost: $90 for series, $35 per session
Co-sponsored by Benedictine Sisters of Baltimore and Well for the Journey.
www.wellforthejourney
Please make checks payable to Well for the Journey.
LENTEN LECTIO and LUNCH
A Morning of Quiet Prayer and Reflection on Scripture
Wednesday, March 27, 2019
10:00 AM - 12:00 PM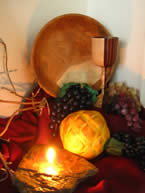 A quiet morning for prayer and reflection on Scripture using an ancient monastic form of sacred reading, enhanced with music and art.
*Optional: Brown Bag your lunch and we will provide coffee, tea, water!
Suggested Donation: $35. Space is limited. For registration call the Monastery @ 410-821-5792 or email kmcnany@emmanuelosb.org Co-Sponsored with Well for the Journey. www.wellforthejourney.org
Scholarship assistance is available for all programs. Suggested donation covers program costs. Additional $ donations enable us to offer scholarship assistance. We hope that our programs can be available to all.
To Register for programs send to:
Name of Program (ex: Holy Living, Living Wholly)
Emmanuel Monastery
2229 W. Joppa Road
Lutherville,  MD 21093-4601
Please make checks payable to Benedictine Sisters. (For Mary Oliver Program, make checks payable to Well for the Journey.)
Scholarship assistance and/or full brochures for above programs are available upon request by calling the Monastery at 410-821-5792

or

e-mailing S. Kathy McNany at

kmcnany@emmanuelosb.org