special events
PLEASE NOTE:

programs will be OFFERED virtualLY on zoom conferencing AND A FEW WILL BE HYBRID, ALLOWING FOR LIMITED IN PERSON PARTICIPATION.
VESPERS and QUIET PRAYER for PEACE
2nd Tuesday of the Month

Sept. 13, Oct. 11, Nov. 8, Dec. 13, 2023; Jan. 10, Feb. 14. March 14, May 9, June 13, 2023
Time: 5:00-6:00 p.m. Vespers by 30 minutes of quiet prayer for Peace. The sisters have kept the second Tuesday of each month as a time of prayer for peace since 9/11/01. PRAY WITH US FROM YOUR HOMES DURING THIS TIME....OR DURING THE DAY AT A TIME CONVENIENT FOR YOU.
*Please note there is no Peace Prayer scheduled in April, July and August
CONTINUING PROGAMs
Having the Difficult Conversation
RACISM
TUESDAYS, OCT 18, NOV 15, 2022
FEB 28, MAR 28, 2023
TIME: 1:00-3:00 PM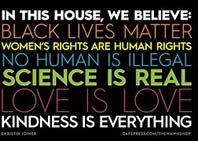 Everyone knows how difficult it can be to have a conversation about race, politics or current events with others who disagree with you. Yet avoiding these kinds of conversations is contributing to increasing polarization in our families and communities. This program will offer a process of learning and practicing ways to foster productive, transformative conversations in a faith context, through reflective reading, silence and dialogue. We will continue with readings from the last session and summer suggestions. Contact the monastery for more information
VIRTUAL MEETINGS THROUGH ZOOM ONLY.
Suggested Donation: $25 per session or free will offering


HOLY LIVING, LIVING WHOLLY
Exploring the Rule of Benedict for the 21st Century
Tuesdays, Oct 25, Nov 29, 2022; March 7, APR 25, 2023
Time: 10:30 AM - 12:30 PM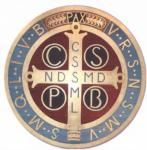 We continue to explore the great wisdom of the Rule of Benedict. The series seeks to explore our 21st century realities through the lens of the 6th century Rule of Benedict, going deeper into its spirituality. This year we will use the LAST 3 books of The Hawk and the Dove Series, by Penelope Wilcock. Centered in the fictional 14th century St. Alban's Abbey, we will let the monks teach us the timeless wisdom of the Rule through their very human struggles of community life with a loving God at its center. Volumes this year will be: The Breath of Peace, The Beautiful Thread, A Day and a Life. All are available on Amazon in digital form and hard copy.
Participants are encouraged to have read the first 6 books: The Hawk and the Dove, Wounds of God,The Long Fall,The Hardest Thing to Do, The Hour Before Dawn, and Remember Me. Some copies are available on loan from the Monastery Library. Call 410-821-5792 to inquire availability.
Program will be offered in person and online. Please let us know how you plan to attend.
Suggested Donation: $35 per session.
Please make checks payable to Emmanuel Monastery.
Co-sponsored by Benedictine Sisters of Baltimore and Well for the Journey. www.wellforthejourney.com
Facilitating Team: Kathy McNany, OSB, Fran Holman, Mari Quint.
VISIO DIVINA:
The HeART of the Saint John's Bible
Dates: Oct 6, Nov 4, 2022
Feb 16, March 16, 2023
Time: 10:00 AM - 12:00 PM An enrichment series on the art of the Saint John's Bible, this program combines the ancient practice of lectio divina, sacred reading, with visio divina, sacred seeing. The art in the Saint John's Bible is a starting place for praying the Scriptures and is intended to companion the reader/pray-er as each one seeks a deeper understanding of the holy texts. The images are meant to illuminate the Word, and the Word is necessary to illuminate the images. Depending on COVID conditions, there may also be a trip to Loyola Universtiy Library to hold a class and work with the Heritage Edition of the St. John's Bible. To enhance our online work again this year, we are blessed to have the assistance of Tim Ternes, Director of Programming for the Saint John's Bible, giving us the ability to project these beautiful and meaninful illuminations. Online participation only.
Suggested Donation: $40 per session
Facilitators: Kathy McNany, OSB, Mary Jo Piccolo, OblSB, Beth Taneyhill. OblSB
ADVENT-URES:
An advent QUIET MORNING OF PRAYER
Date: December 7, 2022
Time: 10:30 -12:30
An opportunitiy to celebrate this sacred season and experience the Advent message in the quiet of your own heart. The day includes prayer together, contemplative focus, time for one's own personal quiet prayer and reflection and closing sharing. THIS PROGRAM WILL BE OFFERED IN PERSON AND ONLINE VIA ZOOM. PLEASE NOTE TIME CHANGE.
Suggested Donation: $35
Registration deadline: November 26, 2022. Registration in writing is required. Please register early...Space limited
MYSTIC: MARY OLIVER
SACRED AWARENESS:
A Three Week Series
Exploring the Sprituality of the Mary Oliver
Thursdays, Jan. 5,12, 19, 2023
1:00-3:00PM
Listen to life through the eyes and ears, mind and heart of the modern mystic and poet, Mary Oliver, as she invites you to experience all of creation with a new consciousness and sacredness. This three week mini-series will enable participants to delve more deeply in to Oliver's work, which she describes as "loving the world." Sessions include time to be with Oliver's poetry and ponder its meaning and challenge for us today. Program will be offered online through Zoom.
Facilitators: Greg Cochran and Kathy McNany, OSB
Cost: $90 for series, $35 per session
Co-sponsored by Benedictine Sisters of Baltimore and Well for the Journey.www.wellforthejourney.org
Please make checks payable to Well for the Journey.