special events
PLEASE NOTE:

OUR PROGRAM YEAR 2023-2024 WILL CONTINUE TO OFFER HYBRID PRESENTATIONS, SOME TOTALLY ONLINE, OTHERS WITH THE OPTION OF INPERSON OR ONLINE.
VESPERS and QUIET PRAYER for PEACE
2nd Tuesday of the Month

Sept. 12, Oct. 10, Nov. 14, Dec. 12, 2023; Jan. 9, Feb. 13. March 12, April 9,May 14, June 11, 2024
Time: 5:00-6:00 p.m. Vespers followed by 30 minutes of quiet prayer for Peace. The sisters have kept the second Tuesday of each month as a time of prayer for peace since 9/11/01.
WE INVITE YOU TO PRAY WITH US FROM YOUR HOMES FOR PEACE IN THE WORLD DURING THIS TIME....OR DURING THE DAY AT A TIME CONVENIENT FOR YOU.
*Please note there is no Peace Prayer scheduled in July and August
CONTINUING PROGAMs
CONVERSATION CIRCLES
OF
TRANSFORMATION
(formery "Having the Difficult Conversation")
"To listen to God speaking in human words"
...Bishop Frank Murphy
THURSDAYS, OCT 26, NOV 30, 2023
FEB 22, APRIL 11, 2024
TIME: 1:00-3:00 PM
Opportunities for contemplative prayer,
reverent listening and respectful sharing
through Sacred Scripture and the ways
it can infomr and shape our response
to current and pressing issues of our day.
VIRTUAL MEETINGS THROUGH ZOOM ONLY.
Suggested Donation: $25 per session or free will offering


HOLY LIVING, LIVING WHOLLY
Exploring the Rule of Benedict for the 21st Century
The Hawk and the Dove Series
by Penelope Wilcock
Thursday Mornings Time: 10:30 AM - 12:30 PM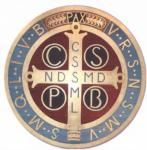 We continue to explore the great wisdom of the Rule of Benedict. This year we will continue to explore the Rule as protrayed in the lives of the monks of the fictional 14th centurey St. Alcuin Abbey. They belonged to another century, yet their struggles are our own. Called to live together in community, they teach us that the whole of life is a love story about at tender and compassionate God and how to live out that love with others in the most human of circumstances.teach us the timeless wisdom of the Rule through their very human struggles of community life with a loving God at its center.
This year we will offer 2 Series programs
Hawk and Dove Series I...books 1,2,3
The Hawk and the Dove, Wounds of God,The Long Fall
Hawk and Dover Series 2....books 1,2
This Brother of Yours, Brother Cyril's Book
Participants in Series 2
must have completed Series I program
Dates for Series I: Sept. 26, Nov. 7, Feb. 13, Mar.17 2024
Dates for Series 2: Oct. 3, Nov. 14, Feb. 20, 2024
Program will be offered in person and online.
Please let us know how you plan to attend.
Participants are responsible for acquiring
thier own books, available online from Amazon.
Suggested Donation: $35 per session.
Please make checks payable to Emmanuel Monastery.
Co-sponsored by Benedictine Sisters of Baltimore and Well for the Journey. www.wellforthejourney.com
ADVENT-URES:
An advent QUIET MORNING OF PRAYER
Date: December 6, 2023
Time: 10:30 -12:30
An opportunitiy to celebrate this sacred season and experience the Advent message in the quiet of your own heart. The day includes prayer together, contemplative focus, time for one's own personal quiet prayer and reflection and closing sharing. THIS PROGRAM WILL BE OFFERED IN PERSON AND ONLINE VIA ZOOM. PLEASE NOTE TIME CHANGE.
Suggested Donation: $35
Registration deadline: November 26, 2022. Registration in writing is required. Please register early...Space limited
MYSTIC: MARY OLIVER
SACRED AWARENESS:
A Three Week Series
Exploring the Sprituality of the Mary Oliver
Thursdays, Jan. 4,11, 18, 2024
1:00-3:00PM
Listen to life through the eyes and ears, mind and heart of the modern mystic and poet, Mary Oliver, as she invites you to experience all of creation with a new consciousness and sacredness. This three week mini-series will enable participants to delve more deeply in to Oliver's work, which she describes as "loving the world." Sessions include time to be with Oliver's poetry and ponder its meaning and challenge for us today. Program will be offered online through Zoom.
Facilitators: Greg Cochran and Kathy McNany, OSB
Cost: $100 for series, $40 per session
Co-sponsored by Benedictine Sisters of Baltimore and Well for the Journey.www.wellforthejourney.org
Please make checks payable to Well for the Journey.
new In Person program
coming in the spring
Pray as YOU Pray
A Workshop on Personality and Prayer
Part I April 12, 2024

Part II April 26, 2024

Extremely beneficial in our prayer life is the understanding of self,

and knowledge of Jung's Theory of Personality Types can be so helpful here.

Discover the prayer of some of the great saints that can help us understand and grow into our own way of praying and developing a deeper relationship with our God.

Facilitators:

Sr. Diane Bardol, GNSH

Sr. Bridget Conor, GNSH

Time: 10:00 - 2:15

Cost: $50 if registering for both sessions

$35 for single session

Bring brown bag lunch

For full brochure and more information:

sdavis@emmanuelosb.org

or call

410-821-5792